PRICE LIST
ASNU Electronic High Performance Injector Flow Bench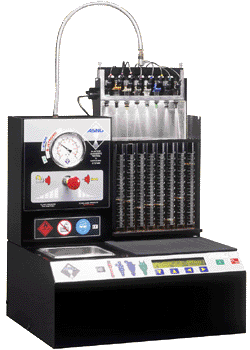 We Test:

Flow Rate

Injector Pattern

Live Dynamic Resistance Tests

We can test each injector from .001 second firing time to static (held open) and at up to 10,000 RPM with over 16 available injector flow test procedures, testing 1-8 injectors at a time.
Three level intensity Ultrasonic cleaning removes even the toughest deposits in under 20 minutes.
Only $19.95 per injector (TBI, TPI, PFI) complete with data sheet.
Test and renew throttle body injectors for the fraction of the price of one injector!
Ensure the set of injectors you have are a flow matched set for the best performance.