Follow the Journey We have Been On From

to


and Our Plans for the

...

Don't forget to check out our YouTube Channel!
As of DECEMBER 2011, Any future NEWS items will be added to our Wester's Garage Forum.
All prior NEWS will remain on this page.


NOVEMBER -- Check out our "Christmas Tree"!!
MARCH -- New Support Levels for DPS-LS1 and our GMT Tuner Software. Check out the updates!
JANUARY -- Welcome back to our News page. We hope you all had a blessed Christmas and New Years! We have a couple new things to announce! First of all, we have an online forum at www.westersgarageforum.com where you can get tech support, information, general knowledge, and maybe learn a few new things from others too. We are really excited about this development and we hope you enjoy it also!


AUGUST -- Our website can now be accessed by typing "www.westersgarage.com"!!
JUNE -- Congratulations to our new dealers who've chosen us to do their tuning for them. Thank you for your support--we'll make your business profitable.
JUNE -- "...project update/sponsorship (1998 GMC)
"ORD SAS kit, HPD60/14BFF, 5.13 gears, detroit locker, crossover steering, 8/14" travel racerunner resevoir shocks, rear shackle flip, 40x15.50x20 Toyo MT's, 20x12 KMC rockstars with matching spare, PML differential covers and transmission pan, ORME brothers stainless steel brake lines, Highangle Driveline 2pc rear driveshaft, NP241 swap with SYE kit, Mile Marker stainless locking hubs, Kodiak sidewinder power steps at each door, custom front bumper, stull billet grill, Bushwacker cutout fender flares, Goodmark cowl induction hood, LineX bedliner (and soon to be graphics), TYC headlights and park lamps, ProComp front bar and 8" offroad lights, custom interior and JL audio/Pioneer/infinity entertainment system, Volant air intake, flex a lite dual electric fans, Wester's Garage Custom PCM, Borla stainless cat back exhaust system, etc. etc. etc."
Thanks,
R.Brown
Brandon, Manitoba, Canada
MAY -- Finished up development work on 1996-1999 Cadillac ECM--so we can provide custom tuning for your kit cars, turbo, cam, custom 4.6L engine builds. We're presently rebuilding the engine dyno room for further performance engine work and standalone applications. Stay tuned for development on 2000 + Northstar performance, as well as the 2004-2005 Pontiac GXP 4.6L.
APRIL -- Check out our Rides Pages. We have some new photos! Currently, we are updating our site to make it a bit simpler. If you have any ideas or things that you would like to see changed or improved, please email our Webmaster at westers.webmaster@gmail.com. Thanks in advance for your input!


NOVEMBER -- We recently Dyno tuned some 2010 Camaros! Check them out on our YouTube channel as well as the Dyno Results page.
*NEW* 1994-1995 3.4L V6 Camaro; 1994 VIN "S" 3.4L Flash ECM - Speed Limiter, Trans. Modifications, Engine Modifications. Customized to your vehicle! Only $429.00
*NEW* For your older OBD2 Tunercat software, you can now purchase individual tuning software templates for GM Diesels -- Go to the software pricing page.
OCTOBER -- Wow, it's been a while since we've updated our news. We have many new Dyno Runs posted on our YouTube channel and the results are posted on our Dyno Results page.
We still have been keeping pretty busy despite the economic situation. Thank you to all who have helped us stay in business. Without you, we wouldn't be here. Thanks for the continued support and feedback you have given us to keep us going!! Stay Cool!
SEPTEMBER -- WESTER'S GARAGE FAMILY FUN NIGHT at Medicine Hat Speedway. September 25, 2009. We gave out free t-shirts and hats to the racers. We had a great time watching all the cars, trucks, and bikes running! Pictures HERE!!
JANUARY -- GMT software has grown to include the 2002-2005 4.2L Trailblazer, Envoy, Bravada, Isuzu and Saab engine group.
We've added a "Wester's Garage Video of the Month" page. If you would like to contribute a funny video, please send them to westers.webmaster@gmail.com with the subject "Monthly Video" and we may feature your video on the page!
Alex Jones -- SCAA Auto Cross
JANUARY -- Welcome to 2009!! We at Wester's Garage hope everyone had a safe and Merry Christmas and Happy New Year!


NOVEMBER -- Some Important Information regarding Extended Warranties!!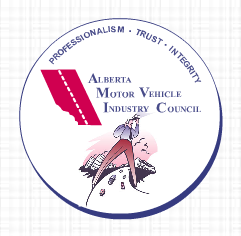 AMVIC News Release - 12 November 2008
To Motor Vehicle Sales Businesses and Media
AMVIC warns not to purchase extended warranties from unknown sources Edmonton... The Alberta Motor Vehicle Industry Council (AMVIC) is cautioning consumers about a company named Warranty Center that is trying to sell after-market vehicle warranties to Albertans.
"This company is not licensed to sell warranties in Alberta," says Bob Hamilton, executive director of AMVIC.
Consumers are being contacted by a company representative advising that their vehicle warranty will expire in two days. The representative claims the information was provided by the manufacturer that provided the original warranty.
Consumers are then offered a five-year extended warranty for $175 and asked to provide a credit card number. The representative tells consumers they can contact Warranty Center at 1-877-914-7776.
Extended Warranty contracts on vehicles are considered to be insurance and are regulated under the Insurance Act. To confirm that the product you are considering is being offered by a licensed insurance company and a properly authorized Restricted Insurance agent please contact the Alberta Insurance Council at 1-800-461-3367.
"Do not purchase an extended warranty from any unknown source," advises Hamilton. "We suggest consumers contact the dealer where they purchased the vehicle if they want to buy an extended warranty. Consumers can also contact AMVIC at 1-877-979-8100 or www.amvic.org if they have questions about an extended warranty."
AMVIC is responsible for administering and enforcing motor vehicle industry regulations under Alberta's Fair Trading Act.
OCTOBER -- Here's a preview of the NEW SOLSTICE!! CLICK HERE for more info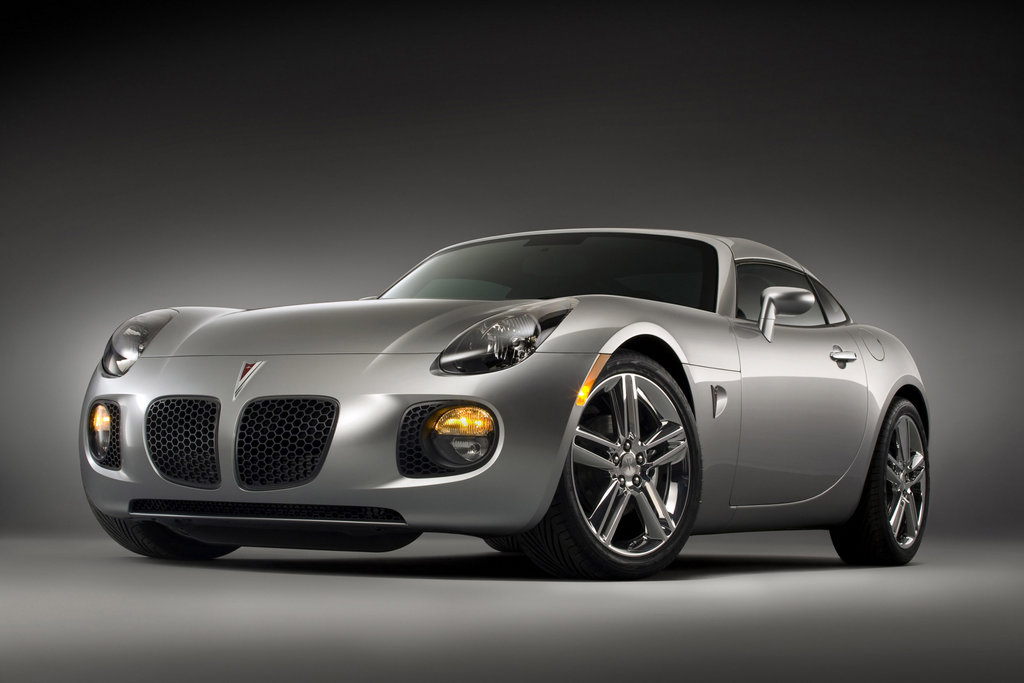 OCTOBER -- Here are some links to some videos and pictures about a 2009 Cadillac CTS-V http://www.beeroll.com/09ctsv.html and http://www.beeroll.com/09ctsvtest.html
SEPTEMBER -- GXP Pontiac Solstice Dyno Results see Dyno Results Page. See comparison between GXP and a 2005 stock Corvette!
AUGUST -- GXP Pontiac Solstice Race Tune Finished! Dyno Results for 2.0 L Turbo GXP Pontiac Solstice. See STOCK, TUNED, and a comparison of both Dyno runs on our Dyno Results Page.
Under the STOCK Dyno run, at 3439 RPM - 196.3 STP Torque C lb-ft made

Under the TUNED Dyno run, at 3434 RPM - 284.0 STP Torque C lb-ft made (actual peak torque - 294.4 lb-ft between 3209 and 3215 RPM!)
That's an increase of 98.1 lb-ft of Torque at the wheels!!
Under the STOCK Dyno run, between 4765 and 4801 RPM - avg. HP 181.1

Under the TUNED Dyno run, between 4765 and 4801 RPM - avg. HP 234.8 (actual peak)
That's an increase of 53.7 Horsepower!!
JULY -- Finished fabrication, wiring and installation on a 2000 GM truck with a 2008 LS3 Corvette engine. Got best burnout award at StreetWheelers' weekend in Lethbridge, Alberta.
Paint and body by Davis Pontiac, Lethbridge ! Pictures found on our Rides Pages. Here's a response from the owner:
"Hey Lyndon,
Just letting you know the LS3 truck ran a 13.6 @ 99MPH. It was pretty consistent if I could keep the tires from spinning. I'm happy with the results so far. Hopefully in the hat on the 12th/13th I can improve on those numbers a bit more.
Also I hope you remember that Denali I put a rear mount turbo on. I'm just waiting on a converter for it and hopefully we will have it up to you in 3 weeks time. I know you are busy but this is my customers daily driver so hopefully a week is long enough for ya if you can kinda schedule it in to finish up the tune. Thanks."
JULY -- Check out the new Ford F250 Super Chief Hydrogen!! Pictures
We've uploaded some videos to YouTube.com... Check them out on our YouTube channel!!
Happy Canada Day!! (July 1) Happy Independence Day (July 4 - USA)
MAY -- Check out this customer's 1/4 mile video!! Click Here
APRIL -- Our software line up grows. We've just added more 1996-2005 vehicles. Check the price list and software links for more information. Presently, we've got the only software package for programming all GM 6.5 Turbo Diesels, 1996 and 1997 GM Flash ECM coverage for V6 cars and trucks, as well as V8 !
MARCH -- Race tune finished for 2007 GXP Pontiac. 280+HP and 300+ftlbs torque from this mighty little 2.0L engine from Pontiac. Very impressed...and I think it's got a lot more in it from what we can see. Ship your ECM to us directly for a VERY fun ride.
FEBRUARY -- See this article on the SAE website that describes how the surprising new GM V8 diesel engines have no manifolds! -- **Update** Article seems to be missing :(
Information on '08 Hummer H3 Alfa Dyno results!! Check out our Dyno Results Page for original document and for highlighted results showing the Wester's programming!
JANUARY -- If you need or want to put a 4.0 V8 or 4.6L Northstar in an offroad application, we are now custom tuning these for 1996-1999 series engines only.


DECEMBER -- Merry Christmas to all--and a prosperous New Year !!
OILFIELD Environmental agencies have placed restrictions on operator trucks equipped with afterburner carbon filters on newer GM diesels or they're not allowed in the environment.
We listened--custom programs for 2007-2008 Diesels are ready for GM particulate filter and afterburner delete. We guarantee 22+ MPG highway with all 2007-2008 Duramax LBZ and LMM Custom programs (stock tire size).
Presently working on the same help for our Dodge and Ford clients.
NOVEMBER -- OFFBOARD FORD harnesses available for the Ford Pro dealers. Now you can reprogram Ford EECV ECA units out of the vehicle in total confidence with our DPS-FORD SYSTEM, bypass dash and PATS system interference.
OILFIELD Environmental agencies have placed restrictions on operator trucks equipped with afterburner carbon filters on newer GM diesels or they're not allowed in the environment.
We listened--custom programs for 2007-2008 Diesels are ready for GM particulate filter and afterburner delete. We guarantee 22+ MPG highway with all 2007-2008 Duramax LBZ and LMM Custom programs.
OCTOBER -- Totally absorbed in tuning several new performance models, including the 2008 Pontiac GXP. Recently made over 300ft/lbs torque at the wheels at 3500 RPM with the supplied dealership car. Dyno sheets to follow...
SEPTEMBER -- The new Dyno is in!!! Check out the pictures of getting it in and set up! Click Here
JULY -- NEW DYNO ordered. We're replacing our 500HP MAHA with a new Autodyne 1800 HP unit from Superflow. Stay tuned for details...
Now available in Canada. Lease purchase our software packages! Click here for software package information! Click Here for more information on why we are using National Leasing. Why lay out all your cash up front...make payments, leases qualify for full tax write off benefits, also.
JULY -- First to the market with a custom program for the 2.0L Solstice and Saturn Sky Turbo GXP cars. Clients are already shipping computers directly to us for reprogramming. 62 ft/lbs gained at the wheels with great driveabilty. Returned Dyno sheets from independent tests indicate 262 HP at the wheels !
Race Duramax for 2006-2007-2008 LBZ, LMM guaranteed to outperform the competition with great driveability.
JULY -- Custom Reprogramming available for ALL GM 1996+ gasoline vehicles for E85 use. You must send your computer or supply VIN (Vehicle Identification Number) and computer service number for the software modifications required. You will not be able to use conventional gasoline after this software remap. Expect similar mileage and additional power gains with these updates.
JUNE -- Custom Reprogramming available for ALL Listed MEFI controllers--ship them up and we'll get them back fast.
Since 1992 the GM Delphi MEFI ECM Controllers have been used in a wide variety of applications, including:
Marine - MerCruiser, Indmar, and many boating applications

Off-Road use includes - Sand rails, race cars, industrial engines, and more

GM Crate Engines - Ramjet 502, Ramjet 350, LT1, LS1, LS2, LS6, LS7, Ecotec

Includes MEFI-1, MEFI-2, MEFI-3, MEFI-4, MEFI-4A, MEFI-4B units.
MAY -- These guys have a stock engine, Wester's Garage Tuning, headers and torque converter. They were the Foot Break Wally Winner at Area 51 Dragway. Click Here to view a larger picture on the Area 51 Dragway website.
To view actual time slip click Here
Time 11:25pm

Altitude 4750

Temperature 62 F

Humidity 62

Bar Pressure 30.14

Wind 5-8 mph side wind

Index 12.70

Reaction .6631

60 ft 1.7270

330 ft 5.1647

1/8 ET 8.0788

1/8 MPH 85.08

1/4 ET 12.7089

1/4 MPH 105.08
Now available in Canada. Lease purchase our software packages! Click here for more information! Click Here (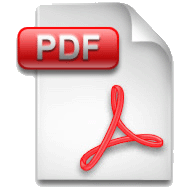 ) for more information on why we are using National Leasing. Why lay out all your cash up front...make payments, leases qualify for full tax write off benefits, also.
1996-2000 Vortec 5.0L, 5.7L Performance Injector Spider sets--developed and tuned here only. These injector sets flow 20% above stock and are perfect for the 383 performance engines, as well as supercharger applications. See the pricing page for more information.
Reprogramming available for running E85 Ethanol in your vehicle. No extra add-on parts required. Simple computer or Memcal/Prom swap. Initial mileage testing is good--8-10% loss from gasoline use.
APRIL -- OBD1 6.5TD Realtime programming package is now available. Just added 1997-2002 GM V6 3.1, 3.4, 3.8L as well as minivan support for the Pontiac Venture Van to the GMT programming system. We're going to start looking at Cadillac Northstar development again to get an editing package finished.
MARCH -- OBD1 6.5TD and OBD2 6.5TD packages are available. Check the Software Price List. Realtime tuning is available soon.
FEBRUARY -- Our GM 6.5 Turbo Diesel reprogramming software beta release is ready! This update covers 37 calibrations for 1996-2003 6.5 Turbo Diesels including H1. Dealers... its a FREE update! Anyone with the GMT or DDT tuner package please email us for your update! This is the ONLY 6.5 Turbo Diesel editing package available for OBD2. We're so busy with software, the engine dyno installation has been put on the back burner. The oil patch seems to snatch all the good workers--good help in the shop has been hard to find.
JANUARY -- Snell Motors supplied a 2007 Yukon running on E85--and we got it running right after retuning on our chassis dyno with a new Magnuson Radix Supercharger. Nice rig, fast--and mileage was running 15-16 MPG (and it was -35C that day !!). We did run into a Stabilitrac issue, but we're expecting the module from Lingenfelter will solve this for them (UPDATE) Apparently we got carried away with the maximum torque this engine would develop and we built in our own stabilitrac problem with the values we set in the program. Problem solved by reprogramming correctly.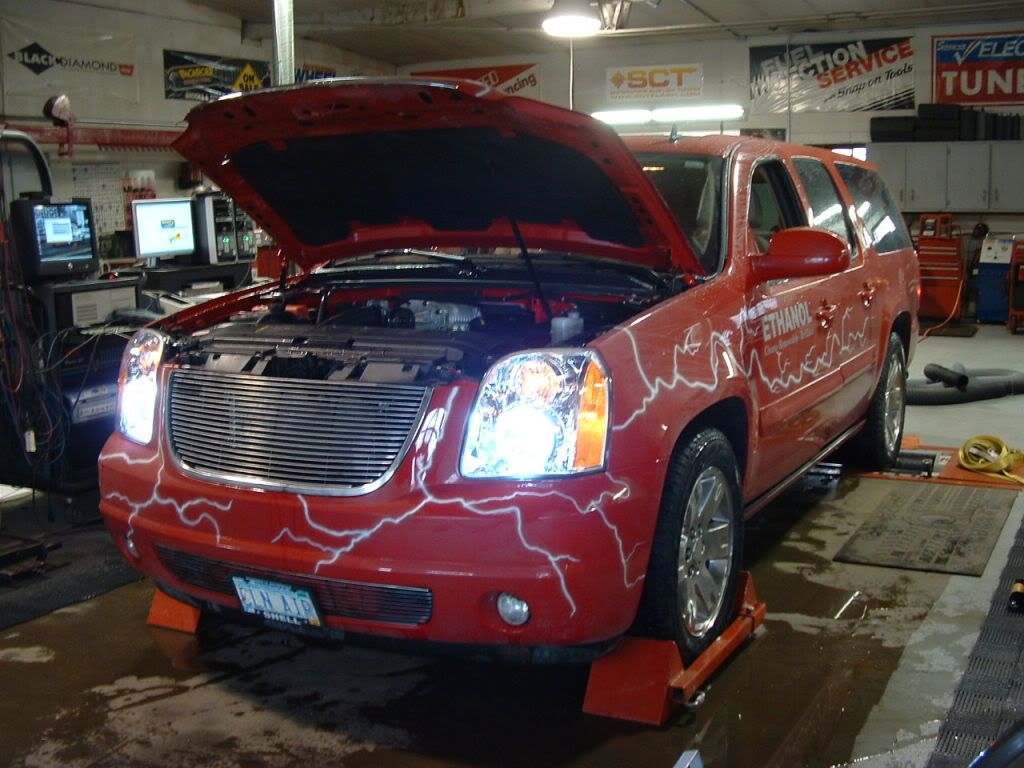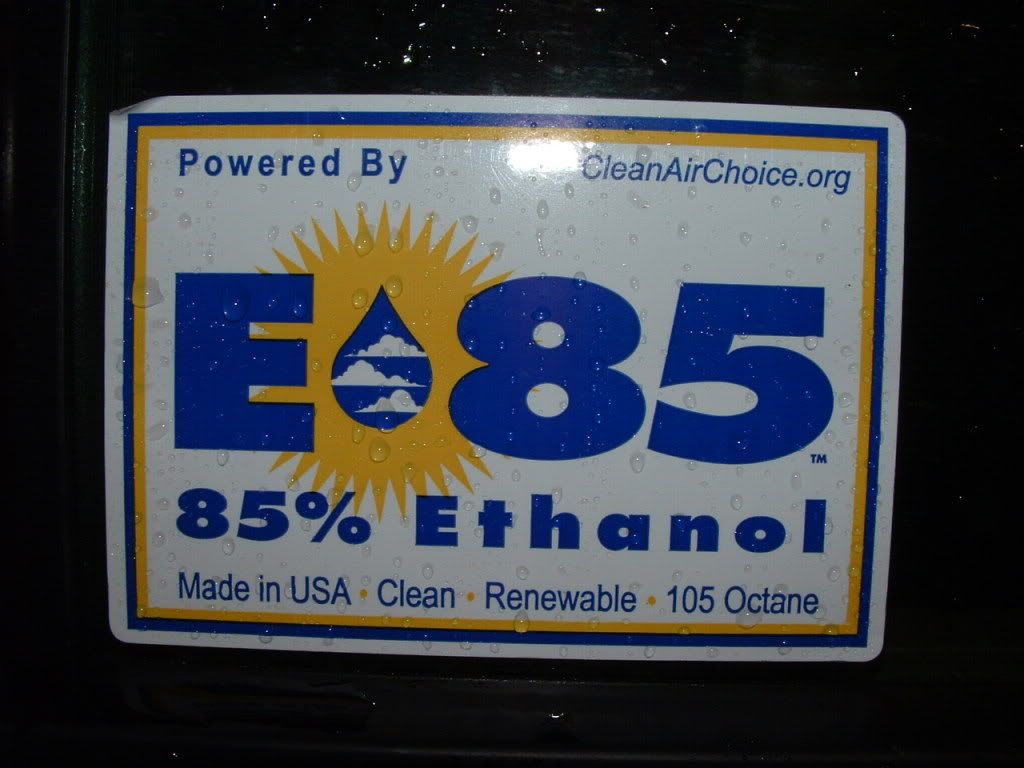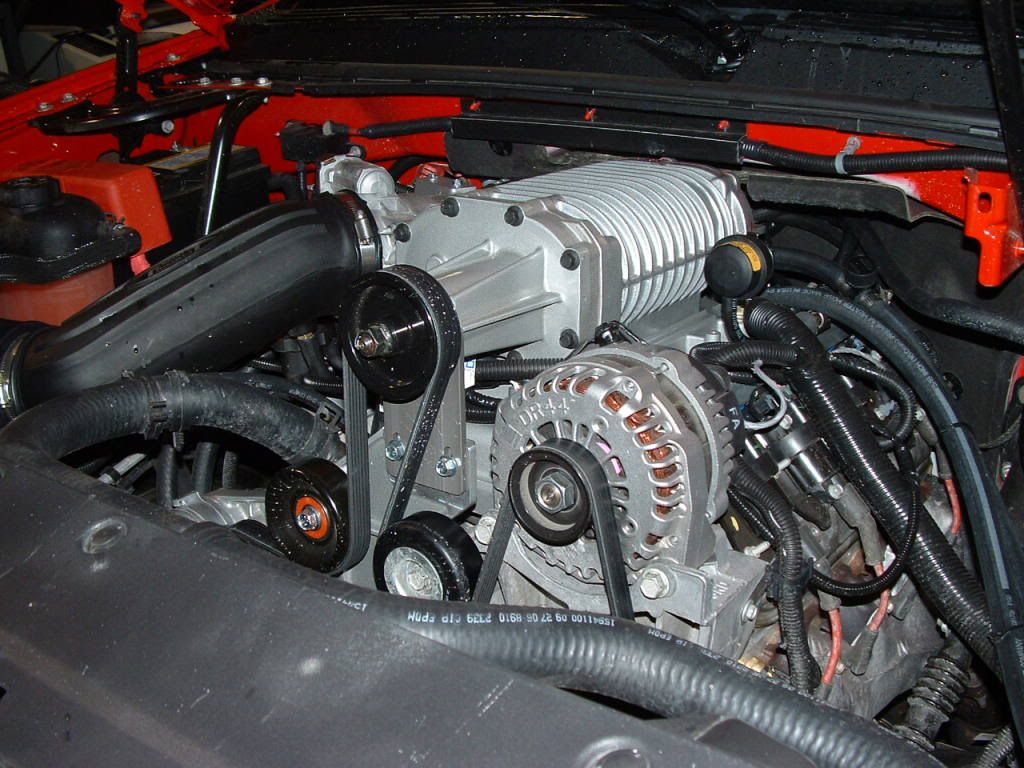 Congratulations to Brian from Medicine Hat, Alberta who won the SONY Playstation 3 in our Triple Dog Power Pup Bully Dog Draw in December! His wife came to pick it up for him, their kids could hardly wait! Merry Christmas and many thanks from Wester's Garage for their support.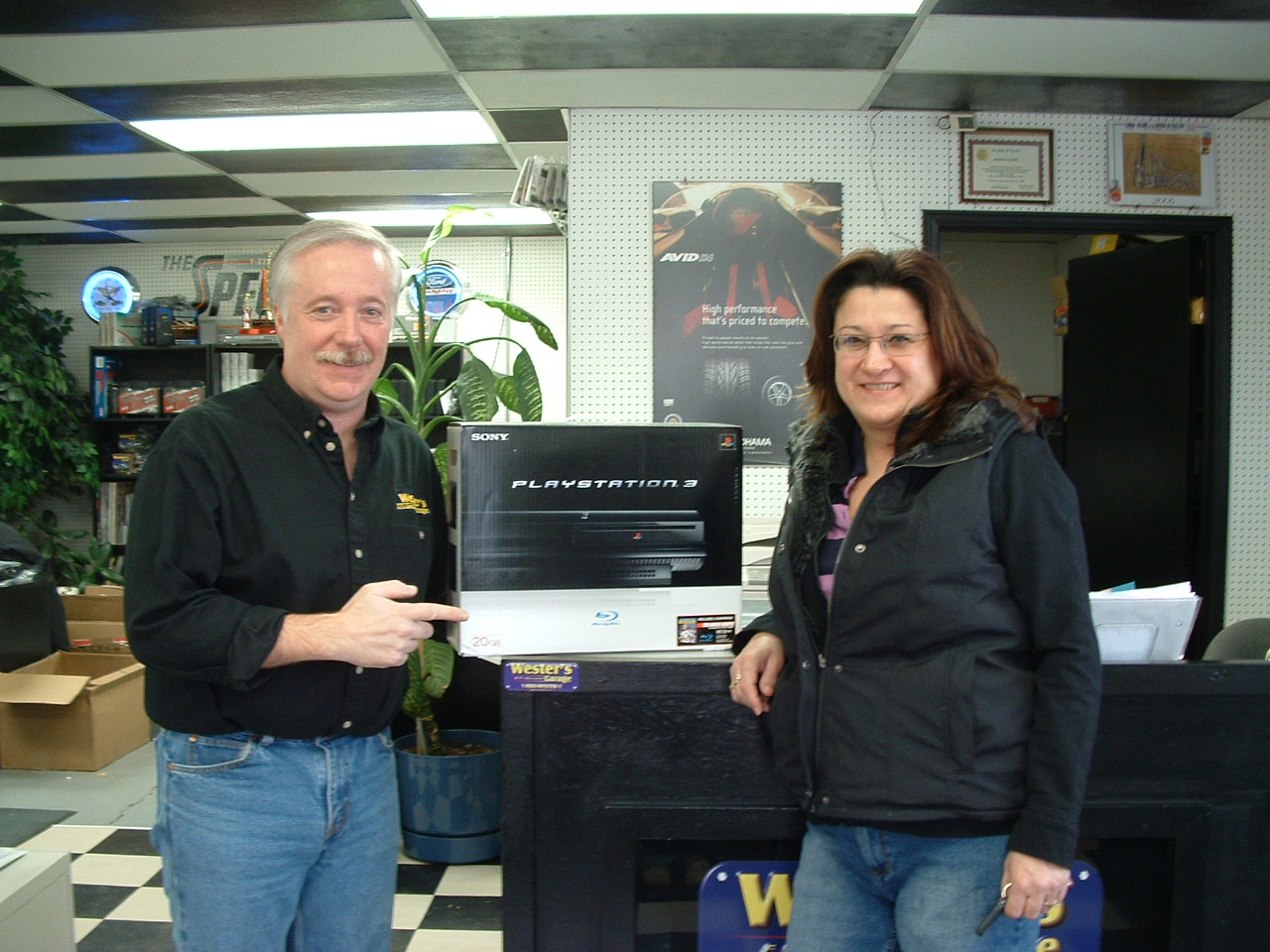 DECEMBER -- Check out our Scanner and Programming Software on the Price list page! You can now purchase a programming system with ability to program one year specifically and purchase each additional year individually. We've just purchased a Superflow Engine dyno, but haven't had any time to set things up yet. Look for announcements in the future as we develop more streetrod performance engine packages for our clients.
FORD-PRO: Ford read and write programming system for our dealers is now ready! Call for details! This will include new interface, module, cables and software. Updates for the GM dealer system will include V6 cars, Trailblazer/Envoy 4.2, 6.5 Turbo Diesels, Integrated Scan Tool: ECM-PRO. VERY SOON!!! CLICK HERE to see programming software on the price list for more details
NOVEMBER -- Custom Programming for FORD coming VERY SOON!!! Custom tuning will include 7.3 and 6.0 Turbo Diesel.
OCTOBER -- First 1994-95 6.5 Turbo Diesel programming system available! See Price List under OBD1 System
AUGUST -- Same Duramax customer runs a 12.2 E.T. @ Medicine Hat Drag Racing track and then runs an 11.87 on nitrous to top the night. Congratulations Fred Weisgerber of Medicine Hat, AB!!
MAY -- One of our customers runs a 12.8 E.T. (2600 ft elevation track) with his BD Turbo (46 PSI boost) equipped 2002 Duramax truck !! Running our race tune, of course ! As we work further with him, expect even better times...If you can't tow your trailer with your race car--race your tow rig !
MARCH -- 2.2L and 2.4L -- 4 cylinder support for GM. Includes Cavalier, Sunfire, Grand Am, Alero, S10/Sonoma !! Supporting 1997-2005
--FLASH-- We're working with a GM dealership on a LS7 Swap into a 2005 GM 4x4 Silverado . Stay tuned for the results ! UPDATE** Runs well--but needs a larger exhaust system. Hope to get more feedback from the owner soon.
MARCH -- More support for the software tuning package. Now included is 1996-2006 GM Truck models including all engine combinations with 4.3L, 4.8L, 5.0L, 5.3L, 5.7L, 6.0L, 6.6L, 7.4L and 8.1L -- including motorhomes / HD chassis through to the S10 Trucks and mini-vans. Can be purchased as an upgrade from any dealer package or DDTuner package.
FEBRUARY -- RealTime Support for our DDTuner software package. Tune your Duramax in REAL TIME!
JANUARY -- Added 2.4L LE5 Pontiac Solstice and other models, 3.9L LZ9, 4.4L Supercharged Cadillac and LS7 as well as the 2006 Chevrolet HHR to our programming lineup. Check the pricelist for new models.
JANUARY -- Factory PCM for 4.2L GM available...streetrod applications only--still in development.


DECEMBER -- Our own Duramax Dealer level software package. DDT Tuner ...Details...
NOVEMBER -- Time for an engine dyno...
NOVEMBER -- We broke the 500HP barrier on the Duramax...549HP and over 1030 ft/lbs TQ (Mustang Dyno -- Edmonton, AB) with just a computer reflash.
OCTOBER -- Testing 2004 Envoy and Trailblazer -- 2005 Tuned PCM Now available.
SEPTEMBER -- Testing 2003 Trailblazer. Gains are good, as well as mileage improvements--more testing to follow.
SEPTEMBER -- Electronic Camshaft test machine arrives. Check it out at www.performancetrends.com
AUGUST -- New SUPERFLOW SF600 Flow bench has arrived for testing and development work.
JUNE -- Testing 2002 Trailblazer. HP Gains are good, as well as mileage improvement of 4-5 MPG (direct customer feedback).
APRIL -- WESTERS GARAGE remote programming software package available--call for details -- covers 1996-2006 GM Products.
MARCH -- 2004-2005 LLY Duramax testing done. Excellent mileage and HP gains.
FEBRUARY -- Finished coding on 2001-2004 Pontiac Venture vans ! More V6's to come...
JANUARY -- Bench flashing 2003-2004 Trailblazer and Envoy PCM ! Performance modifications to follow...
JANUARY -- All GM V6's added to programming lineup -- 2001-2004 HOT Duramax programming exceeding any plug in module.


SEPTEMBER -- Hummermax 'extreme' project delivered to Powerplay Performance (Utah). Should be at the SEMA show ! First Duramax in an H2?
AUGUST -- Injector core program started. Added Impala/Monte Carlo and Grand Am V6 custom programming to the lineup.
JUNE -- Compiling 1996-2000 GM Vortec Truck PCM flash templates.
JUNE -- Completed 2001-2004 C5 Corvette coding for KR problems with Supercharging.
MAY -- Completed high performance tuning for first generation Duramax (230HP 'above stock' at the wheels--no speed limiter for 2001-2004).
MAY -- Compiling CTS-V Cadillac code--performance tuning finished.
JANUARY -- Completing 3.8L V6 Camaro and Firebird coding for 1996-2002. Will re-look at Aurora and Cadillac code soon...


DECEMBER -- Compiling 1996-2001 6.5 GM Turbo Diesel programming for the flash PCM. Run 18 PSI + boost no codes and no defueling.
DECEMBER -- BIG COUNTRY Oilfield (Medicine Hat, AB) is contemplating a 100+ truck retrofit of our custom PCM's to save fuel, limit speed and ensure overall driveability of their GM Fleet.
57 of their 2003-2006 GM Fleet have been programmed at this point, including Duramax.
MAY -- (15th) Flint Field Service Ltd (Redcliff, AB) has just ordered 40 Custom Tuned PCM's for their fleet of 1999-2003 GM trucks to improve fuel economy. These PCM's are speed limited, which will save tire, brake, and powertrain wear as well as improve fuel economy over the long haul. Early estimates on fuel savings alone will reach $1800 per vehicle per year. Congratulations on a great decision.
JANUARY -- We've just completed a contract with the US Military in 50 new 2002 6.0L GM Suburbans. Sorry--can't tell you much about it.


JULY -- An electronics subcontractor contacted us about 4.3L conversions for UPS vans across North America and we're proud to say that our modified code was chosen for use in those delivery vans.


JUNE -- Custom tuning files for Pontiac Fiero V6 and 4 cyl finished. Developed Tuning file templates for GM TD 6.5 1994-1995


AUGUST -- Chassis Dyno Installed -- Electronics R&D Begin

No project is too small--and no customer is too large