Wester's Garage DDT-RTTM Tuner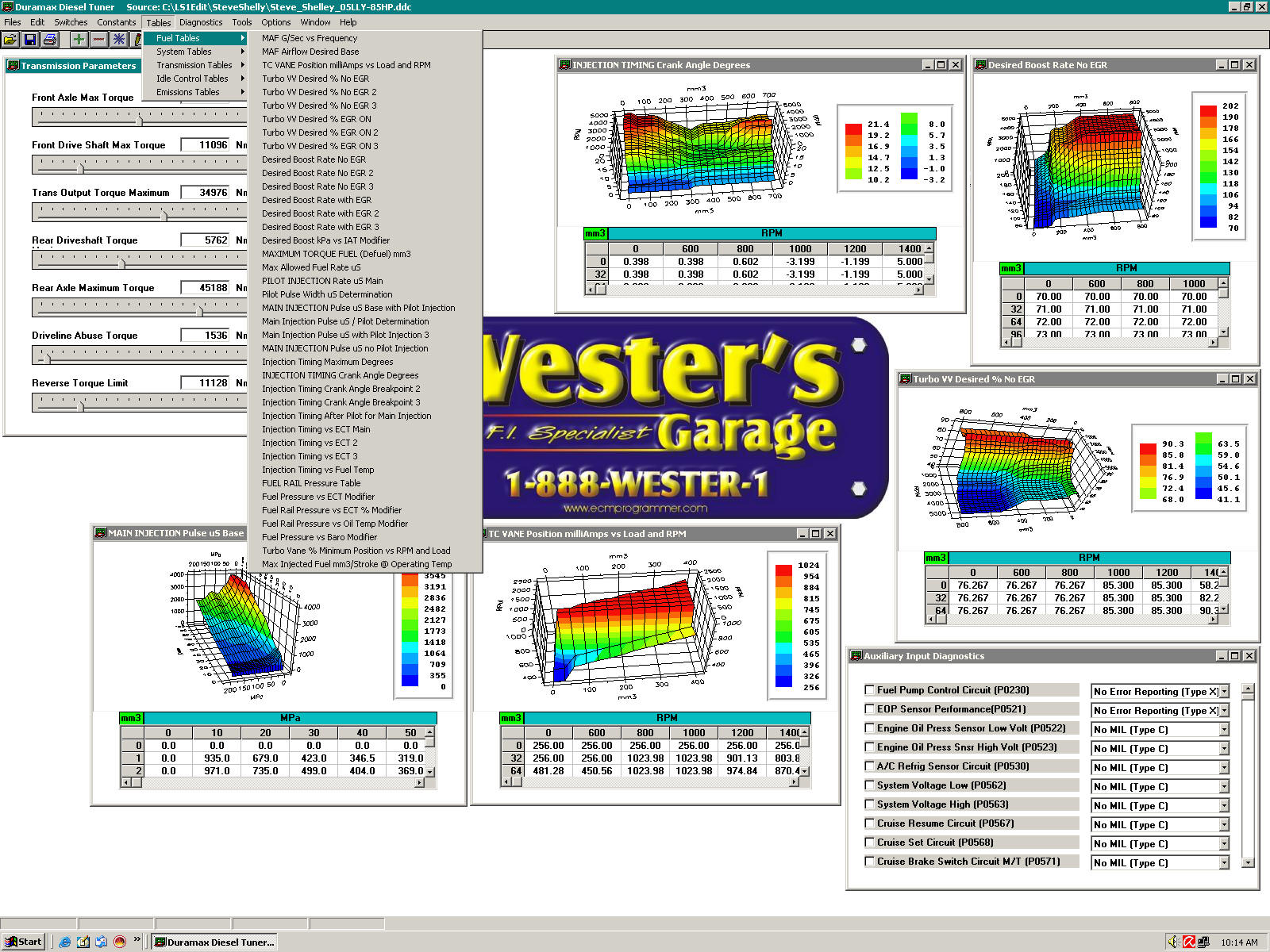 Features:
Ability to reprogram in REAL TIME any supported 1998-2007 GM powertrain control module (PDM).

Rewrites calibration sections as you make changes.

You can monitor your changes as you make them with a scan tool directly connected to the vehicle.

Supports both LS1 style and LB7 to 2007 including medium and heavy duty models.

All tuneable features as in the DDTuner software packages.

Preference to tuning shops with chassis dynos and proper test equipment.

Best of all... NO LICENSE LIMIT!! Free updates as new parameters are available.

Available now... seeing pricing page. Existing Wester's Dealers, there is a reduced rate available.

Roadrunner USB Drivers here (usb_drivers.zip). These are needed for the realtime unit.

Coming soon... all 6.5 Turbo Diesel support. Free upgrade for our DDT customers.
Downloads:
DDT-RT kit comes with a realtime communication unit fitted to the PCM(s) of your choice. You must be a DDTuner user to upgrade to DDT-RT.
We've used our own software package for the last several years to develop our own performance programs. With a properly built transmission and driveline, it's relatively simple to make your Duramax truck faster than a Corvette! We've had dyno results of over 540 HP and 1080 ft/lbs on an independent dyno test with our computer upgrade alone and stock turbocharger.
See Programming Software Price List to view details on purchasing our system.